Bill Dendle
Camp Director
Bill Dendle began playing banjo in 1963, and by 1967 was appearing at Mickie Finn's in San Diego as leader of the South Market Street Jazz Band, which also appeared at Disneyland and on USO tours. In 1968, Bill took over the job of lead banjoist at Capone's Warehouse in Monterey, where he appeared off and on for the next nine years. 1977 found Bill as an entertainment consultant, banjoist, trombonist, band leader and entertainer at Florida's Disneyworld, where he opened the Empress Lilly Showboat. Bugs and humidity sent Bill back to San Diego in late 1977 to revive the South Market Street Jazz Band, which became a popular fixture at Dixieland Jazz Festivals throughout the United States. From 1982 on, Bill appeared as one-half of the duo called Goodtime Banjos at banjo concerts, jazz festivals, conventions and private parties until 1995. He plays trombone, guitar and banjo in Shelley Burns & Avalon Swing, a popular Sacramento jazz, show and dance band, and appears at jazz festivals, parties, conventions and shows with his wife, the talented vocalist/entertainer Shelley Burns, and Fast Eddie Erickson. Bill has performed with Bob Haggart, Bob Crosby, Johnny Varro, Dick Cary, Abe Most, Nick Fatool and others, and is highly regarded as a banjoist, trombonist and very funny master of ceremonies. Bill's home page is found at S & B Productions. Bill is also a credentialed educational administrator and teacher.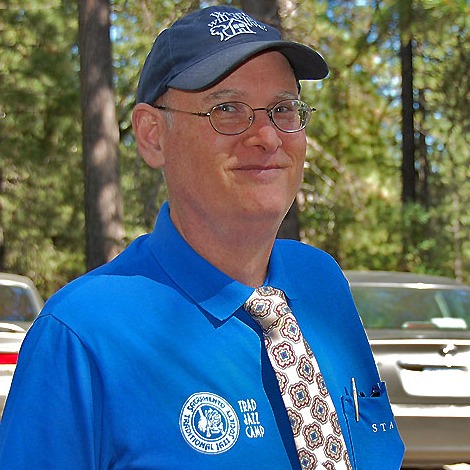 Shelley Burns started singing and dancing as a child with the Burns Sisters Quartet and continues as a featured vocalist in jazz and pop groups, radio and television commercials and recordings.
Shelley performs with a number of Sacramento musical groups, and with her band "Shelley Burns and Avalon Swing" at the Sacramento Jazz Jubilee and at other jazz festivals around the world. Shelley has an extensive knowledge of standard jazz repertoire, having over thirty-five years of experience as a professional jazz vocalist, working with world-class musicians.
Shelley participated in the Edinburgh Fringe Festival '96, with a theater troupe from California in a show called 'Jazzbirds,' and was a featured guest artist at the '96 International Jazz and Blues Festival in Edinburgh, Scotland. Shelley has recently produced her fourth album with her popular dance and show ensemble Avalon Swing. Her latest two recordings with jazz trios, receive airplay on jazz radio stations across the country. She performs at numerous jazz festivals, annually at the Sacramento Jazz Jubilee, and is a two-time nominee as best jazz musician for the Sacramento Music Award. Unique arrangements of jazz standards highlight her performances throughout the West with pianist Bob Fylling.
Shelley has been teaching voice for nineteen years, a technique based on a series of vocal exercises that will strengthen vocal folds to improve range, flexibility and control. Her lessons are filled with helpful breathing exercises, health tips for singers, and application of technique to song. Students are encouraged to participate in recitals. Visit Shelley's home page at S & B Productions.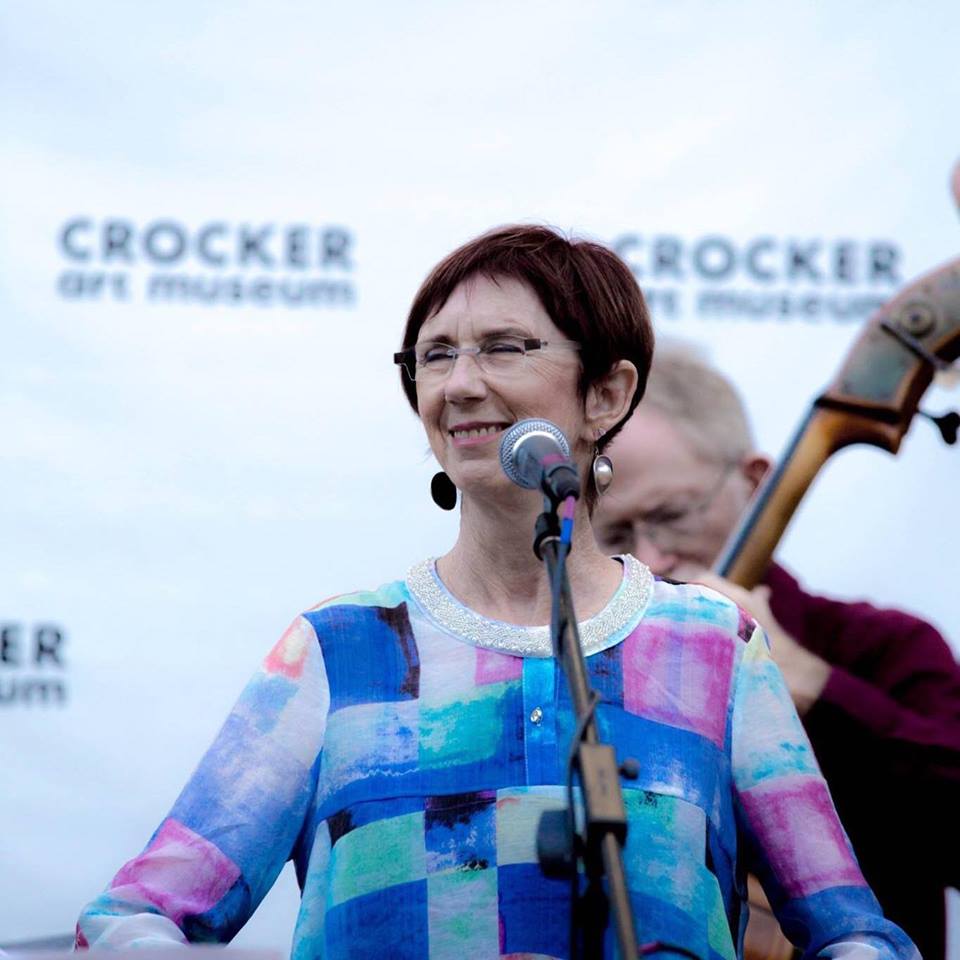 Hailing from Chilliwack, BC, and now living in New York City, award winning trumpeter/vocalist/ composer BRIA SKONBERG is "poised to be one of the most versatile and imposing musicians of her generation."- Wall Street Journal. She has earned a 2013 Jazz Journalists' Association nomination for "Up and Coming Jazz Artist of The Year" and is included in DOWNBEAT Magazine's Rising Star Critics' Poll for 2013.​
In 2000 Bria was sponsored by the Vancouver Dixieland Jazz Society to attend the Mammoth Lakes Traditional Jazz Camp and fell in love with trad jazz. Her first professional gig was as a big band singer at age sixteen doubling on trumpet and she has since performed as a bandleader and guest artist all over North America, Europe, China Japan. Since arriving in New York three years ago she has appeared in concert halls and clubs such as Symphony Space, Birdland, and The Iridium among the likes of Nicholas Payton, Anat Cohen, Bucky Pizzarelli, and Scott Robinson. She has been featured on Wycliffe Gordon's projects, recording on the Louis Armstrong tribute "Hello Pops", performing a Tribute to Dizzy Gillespie at Dizzy's Jazz Club in New York and as a member of his big band. Bria focuses on innovating while honoring tradition: She has studied with Warren Vache, experimented with fuzz pedals and presented a gig fusing jazz and stand up comedy. Best known for her knowledge of classic jazz and pursuit of worldwide adventure, she is creating a style all her own rooted in swampy New Orleans grooves, featuring world percussion and soul influenced vocals. Her debut American release, SO IS THE DAY, peaked at #7 on the US National jazz charts and features an all-star ensemble including John Pizzarelli, Victor Goines and Wycliffe Gordon. Released on Random Act Records, 10% of all proceeds go to support the Jazz Foundation of America. She currently tours the world, headlining major clubs and festivals as well as programming music education workshops for all ages. She is an active volunteer at the Louis Armstrong House Museum in Corona, Queens.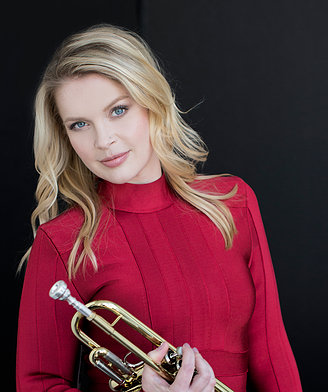 Greg Varlotta began studying trumpet under his fathers direction in Lockport, Illinois at the age of 5 and received his music degree in trumpet performance from Arizona State University in 1985. He has performed with numerous symphony orchestras, brass quintets, jazz ensembles, and is the recipient of the prestigious Arion Trumpet Award. In addition to his accomplishments on trumpet and trombone, this multi-talented performer also enjoys playing bass, guitar, banjo, piano, tuba, singing and tap dancing. Greg has a strong interest in music technology and enjoys working with computers, programming synthesizers, composing and arranging music.
In 2006, Greg completed a 21 year tour of duty as a staff musician with The Side Street Strutters at Disneyland in Anaheim California. He currently resides in Phoenix, Arizona and has toured with the Brian Setzer band, Nils Lofgren and continues to tour with the Side Street Strutters.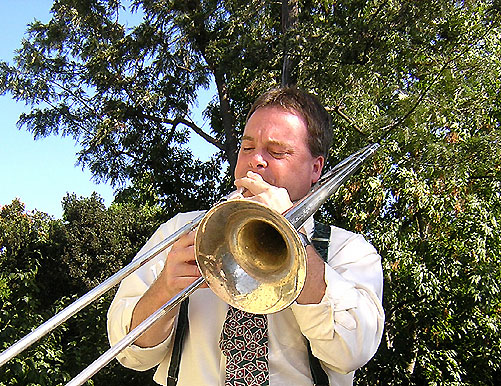 Originally hailing from the tiny hamlet of Wallace, CA Jeff Kreis now makes his home in New Orleans. From an early age, Jeff was immersed in a wide variety of traditional jazz styles including everything from the original Louis Armstrong Hot 5's and 7's to Fats Waller to Bobby Hackett and beyond. This is due largely to the influence of his family, who have been active musicians and participants in the west coast traditional jazz scene since its inception. Jeff attended the camp as a student, and has been involved with the camp in some capacity ever since. Having spent several years playing in Sacramento's music community, as well as the west coast festival circuit, Jeff is heavily influenced by the uniquely brash west coast revival style. Having recently arrived in New Orleans, Jeff dove into the pervasive culture and influence of the city, playing with many different musicians and styles. Jeff channels these varying influences into an unapologetically bold and irreverent style which pays homage to the past while simultaneously treating the music as a living art.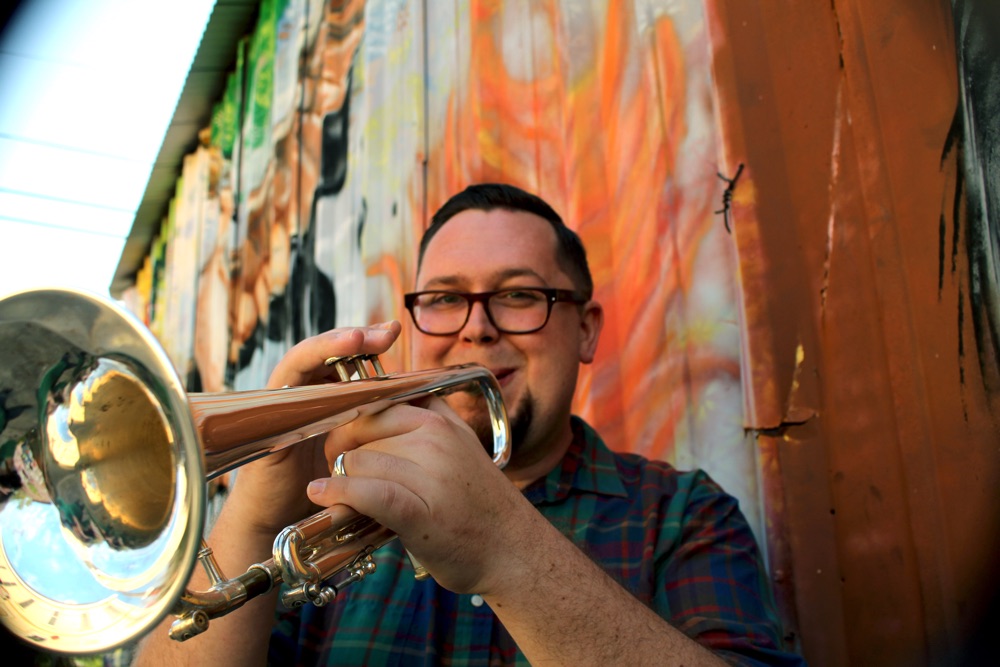 Nate Ketner has been playing the reeds professionally since he was 19 years old. Throughout his musical career he has developed the ability to authentically play many different styles with an emphasis on jazz from the 1920's to the 1950's. He currently resides in Los Angeles and you can catch him at clubs around town and at Disneyland performing with the Ellis Island Boys, including Ralph Reynolds, John Reynolds, and Katie Cavera.
Additionally, Nate currently plays with the Reynolds Bothers, the Candy Jacket Jazz Band, and the Bluestreet Jazz Band, and is often seen performing at jazz festivals all over the world.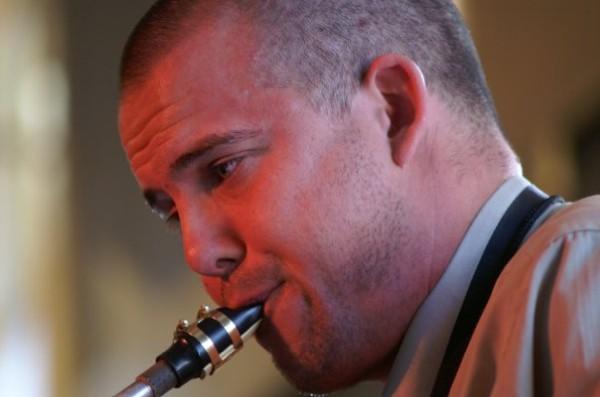 It's difficult for Anita to remember a time that she wasn't completely obsessed by music. She was born in the tiny town of Ceduna, Australia but grew up Sydney surrounded by all sorts of music and musical activities. By the age of 10 she was already studying guitar, flute and clarinet, singing in choirs and playing in groups. Anita attended a specialty high school attached to the Sydney Conservatorium of Music. Here she focused on classical clarinet and piano. After hearing a masterful jazz duo play live at a music store she knew what kind of music she was going to play! She taught herself alto saxophone, attended many music camps and formed a jazz quartet with her bass-playing sister. The group performed on television, radio and at concerts around Sydney.
​In 1990, armed with an Associate Diploma of Jazz Studies from the Sydney Conservatorium of Music (as an arranging major!) she taught clarinet and saxophone, played in bands, freelanced in pit orchestras for musicals and backed local and international acts.
​Anita toured Australia with virtuoso multi-instrumentalist James Morrison and was featured clarinet soloist in John Morrison's "Swing City" Big Band. She has also played in Europe and toured to Thailand as lead alto with the Mell-o-tones. Anita has recorded for many Australian artists in jazz, pop, rock and children's music (the Wiggles - for those of you with young children) and for 6 years was the co-host of a weekly jazz radio program in Sydney. From 1994 – 2001 the Anita Thomas Quartet/Quintet played at festivals and concerts throughout Australia. Her band made two recordings. For many years Anita taught at both junior and adult Pan Pacific Music Camps (Australia), where she had once been a student and learned so much about jazz from local jazz musicians.
​Anita and her husband relocated to the Los Angeles area in 2001. In Southern California, Anita has played all kinds of jazz from New Orleans to bebop and beyond. She is a regular with the Reynolds Brothers Rhythm Rascals, Baldy Mountain Swing, Hal's Angels and the Tim Davies Big Band. She has also played baritone saxophone and bass clarinet with the Clayton-Hamilton Jazz Orchestra and plays with the West Coast Glenn Miller Orchestra. Since moving to California Anita has performed at many jazz festivals and concerts. She has also recorded for various artists in jazz, blues, gospel and for soundtracks.
In 2004 and 2005 Anita was the reed instructor at the AFDJS Adult Jazz Camp in San Diego. 2005 was the first year for Anita to join the staff at the Mammoth Lakes Jazz Jubilee Jazz Camp and the Sacramento Traditional Jazz Society Jazz Camp. It goes without saying that she had a blast!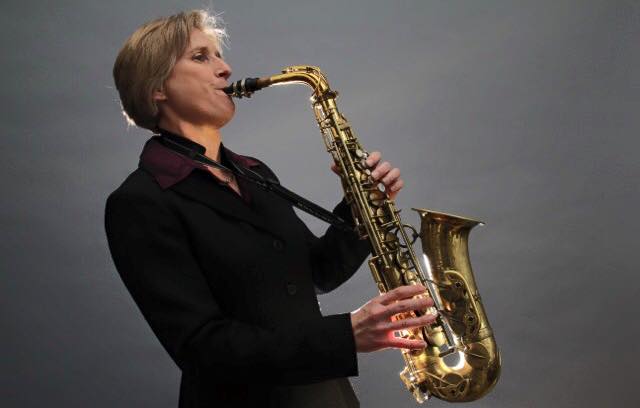 Curtis Brengle started playing classical piano at the age of nine. He studied privately through elementary, junior high, high school and college, as well as playing in the jazz and concert bands, singing in the choirs, and participating in competitions. Curtis graduated cum laude from the Cornish Institute in the Seattle area with a B.F.A. in piano performance. At Cornish, he studied with Gary Peacock, Julian Priester, Art Lande and James Knapp among others. While in Seattle, Curtis arranged music for the Muzak Corp., played many club dates and recorded many local commercials.
Curtis relocated to the Los Angeles area in 1989 and since played with and/or recorded with many artists including Sheena Easton, Englebert Humperdinck (musical director), Ray Charles, Pointer Sisters, Tom Scott, Denice Williams, Chaka Khan, Rick Braun, and Jeff Golub to name a few. Other credits include many recordings for the Yamaha Corp., Curb Your Enthusiasm (HBO), Freaky Friday (Disney), Espn Football (Jeff Koz), and a host of other national and local commercials.
Curtis is currently the pianist with the Side Street Strutters.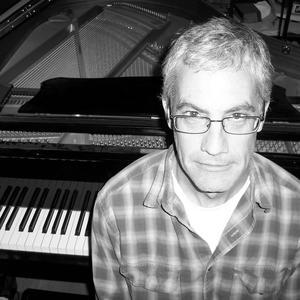 Jason Wanner took an interest in the piano at the age of 5, although lessons didn't begin until he turned 6. From that point he began classical training and at the same time became interested in ragtime and jazz piano.His early influences as a child included Vladimir Horowitz and Vince Guaraldi. At the age of 12, after being a spectator for quite a few years at the Sacramento Jazz Jubilee, he attended the Sacramento Trad Jazz Camp for one week where he studied with Johnny Varro and "K.O." Eckland. Immediately following the camp, he received many opportunities to perform with other musicians his age in bands, including The New Traditionalists (1990-1991), Crushed Red Pepper (1991-1992), and Timeless Tradition (1992-1997). After graduating from high school in 1996, Jason attended the University of Southern California with a major in jazz studies.
Having attended the Sacramento Jazz Camp every year since the age of 12, he graduated to become one of the camp's teachers of piano this same year. He has also taught at jazz camps in Mammoth Lakes, CA and Helena, MT. After moving back to Sacramento he joined the Blue Street Jazz Band from Fresno, CA in March '98 and has been performing all over the United States and Canada with them ever since.​
Jason recently received his degree in piano performance from Sacramento State University. Visit Jason on the web at JasonWanner.com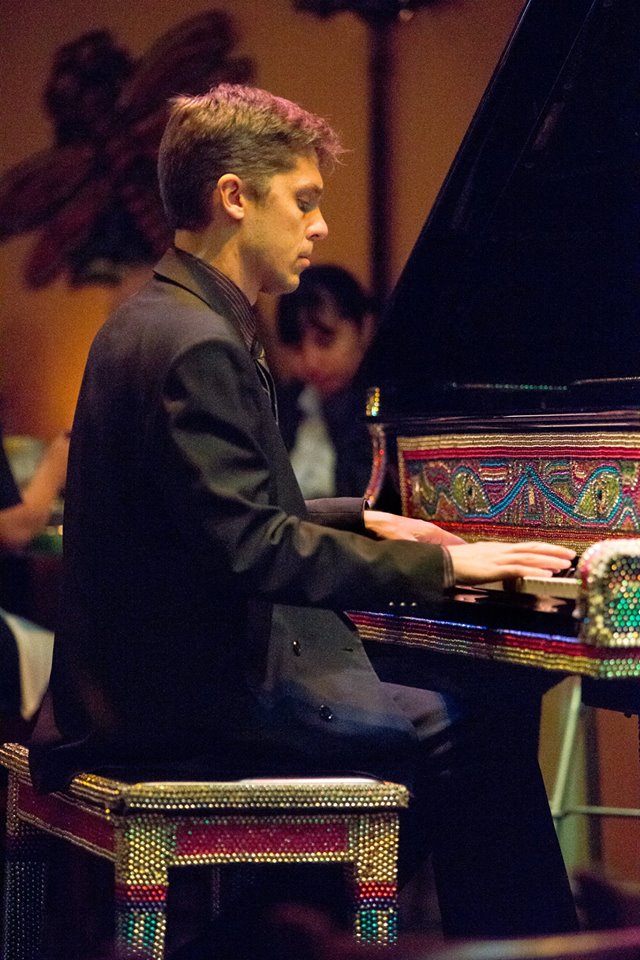 Nahum Thelonious Zdybel is a New Orleans-based guitarist, improviser and composer restlessly shifting roles between innovative explorer of improvised musics, creative indie rock sideman, and ardent revivalist of early jazz styles and repertoire. Attracted to musical settings that are intimate and sincere, Nahum deploys a playful, hyper-sensitive approach to re-imagine material from disparate musical traditions as baffling combustions of spontaneity and subtle cleverness. Correspondingly at home amongst jazz tunes, free improvisations, original works and early 20th century american music, Nahum is an inventive improviser who regards with equal fondness and irreverence his relationship with early jazz, hardcore punk and unstructured improvisation.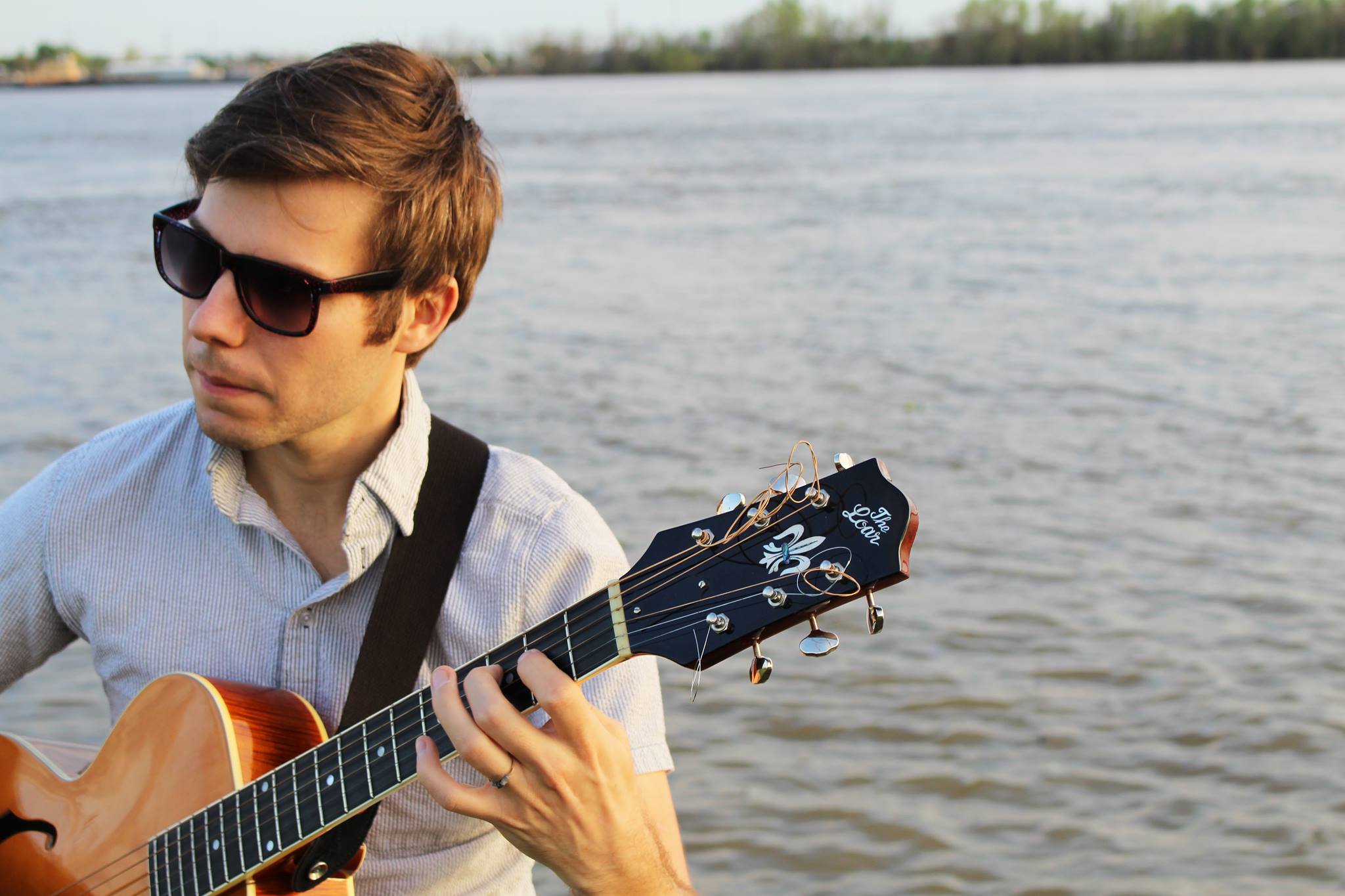 Portland-born Jeff Minnieweather began playing snare drum at age 8, and by age 12 was touring the West Coast with the gospel group "Mighty Wings of Faith." In high school, he was awarded scholarships to study with legendary Motown drummer Mel Brown and attended University of Portland jazz camps where he studied with Jack Mouse, Joey Baron and Louie Bellson. He was a member of the Mt. Hood Community College jazz band, along with trumpeter Chris Botti, Oscar-nominated filmmaker Todd Field, and Lincoln Center Jazz Orchestra and Diana Krall alum Ben Wolfe.
Jeff has toured throughout the U.S., Europe, Japan and the Caribbean with many well-known musicians including: Ike Turner, Steve Cropper, Matt "Guitar" Murphy, Scotty Moore, Buddy Guy, Keb Mo, Edgar Winter, Jimmy McCracklin, Sonny Rhodes. He has also appeared with Kevin Eubanks, Steve Miller, Robert Cray, Chuck Berry, Pinetop Perkins, Albert Collins, Steve Allen, Mike Finnigan, The Drifters, Shirley Caesar, Joe Sample, Bud Shank, Tom Grant, Leroy Vinnegar, Jerry Hahn, Jim Pepper, Arthur Duncan, and Ben Vereen, among others. He spent several years touring the country and recording with the Curtis Salgado Band, and co-wrote the title track of "More Than You Can Chew" which was featured in an episode of "Sex and the City."
Jeff's versatility, experience, and unerring musicianship make him much in demand throughout Northern California for music of virtually any style!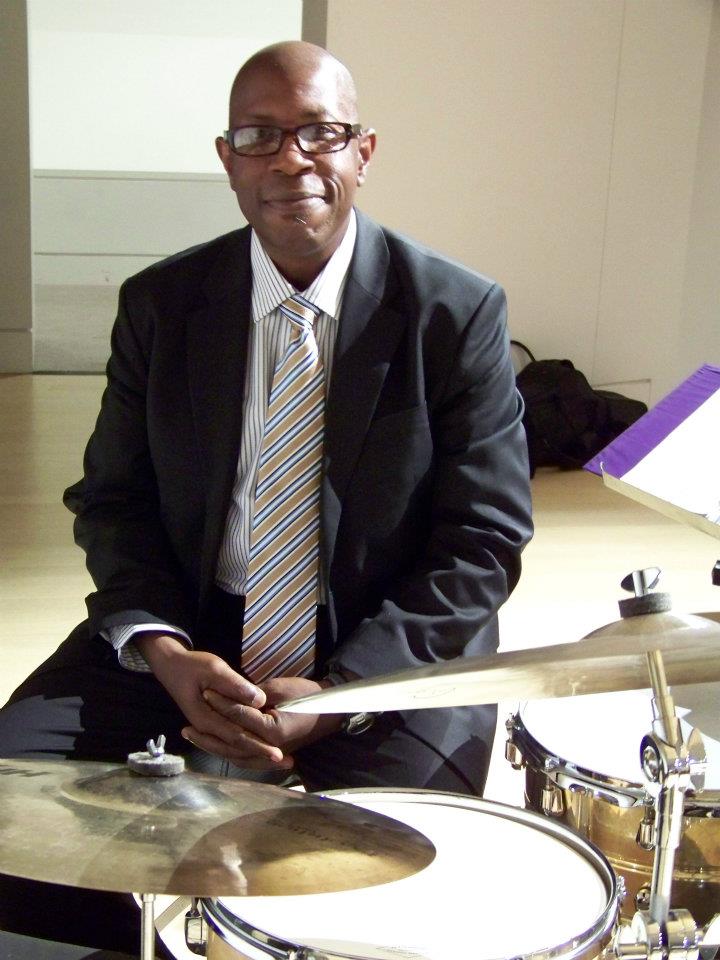 "If you have never seen or heard the extraordinary musicianship of Ray Templin, you are definitely in for a treat..."
- All That Jazz, Sacramento, California.
Ray's propulsive drumming, and/or swinging stride piano, have been heard in performance with: Steve Allen, Banu Gibson, Molly Ringwald, Bob Ringwald, John Sheridan, Bob Draga, Brownie McGhee, Howard Alden, Dick Cary, Bob Havens, Dan Barrett, Ed Polcer, and Bob Schultz among many others. Ray is the very definition of "versatile," not only is he a fine instrumentalist and singer, Ray has also provided acting and voice-over talent for Disney, the Muppets and major television shows. After 26 years at Disneyland, Ray has relocated to Tucson, Arizona, where he continues voice acting, and plays piano and drums with the popular Wildcat Jazz Band.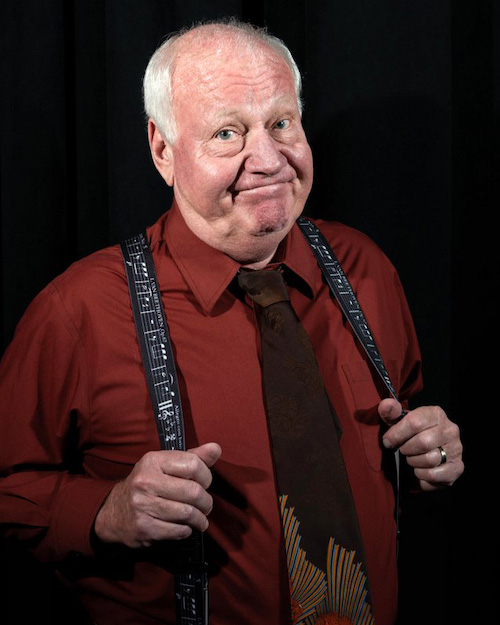 Rusty Stiers, Disney trumpeter and bandleader, has been teaching at the Teagarden Jazz Camp since its inception in 1985, and is one of the finest practitioners of trad jazz trumpet in the business. He was the leader of the much-acclaimed Jazz Minors in the 70s and 80s, and was also involved with Swing Savant, a fine trad band led by Tom Kubis in the 80s and 90s. Currently, he is the leader of the Jambalaya Jazz Band at California's Disneyland, performing in the park year-round - except when he is teaching at the Teagarden Jazz Camp.